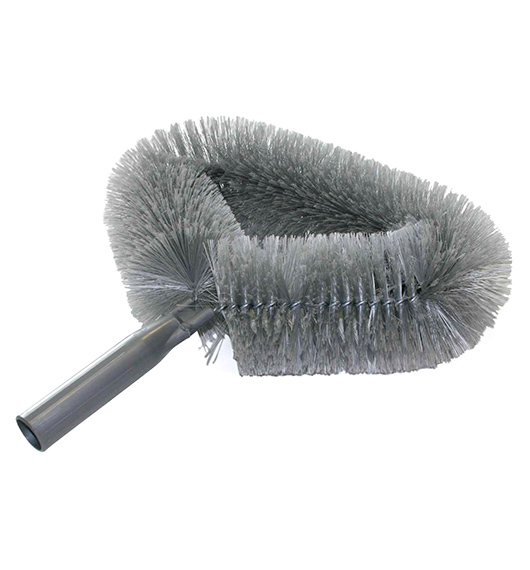 Raagbol Ovaal Model
• Rounded web brush with universal joint for handles and poles.
• Ideal for hard-to-reach surfaces.• Optimal to remove spider webs and dust.
• It is made of PVC bristles.
• It can be fixed onto telescopic poles, it can be used to dust pipes and otherround surfaces without the help of ladders.
• Ideal for internal and external use.